Alpine Shop Has Moved!
TO
935 Shelburne Road, South Burlington
(next to the new Hannaford's store)
Alpine Shop's New Store Opening Mid-April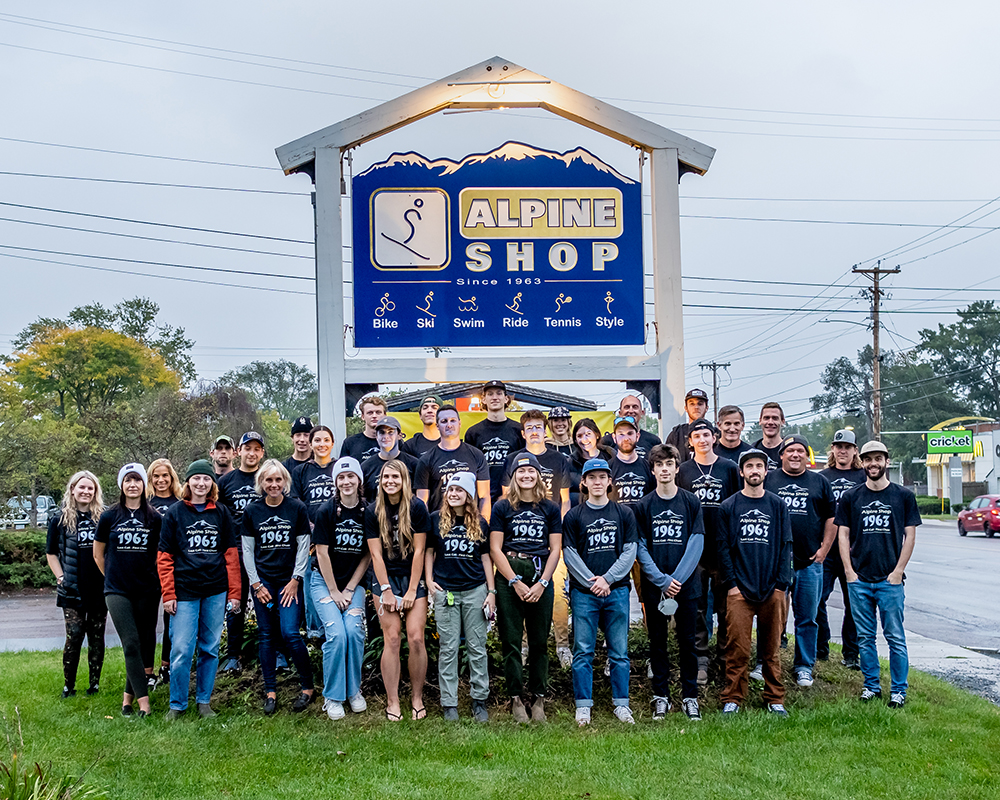 We have exciting news to share!
After almost 60 years in our Swiss chalet building on Williston Road, Alpine Shop will be moving. Our new building is currently under construction next to the new Hannaford's Superstore at 947 Shelburne Road in South Burlington and we are planning to open sometime this spring. The new store will be nearly 20,000 square feet on one floor and will give a nod to the Tyrolean design elements of our existing shop. The increased space will improve our gear rental and service operations plus grow our core snowsports, tennis, paddle board/surf and casual/outdoor apparel offerings. This spring we will also begin to sell golf equipment/clothing and will be adding a Trackman 4 golf hitting bay for customer club fitting.
When we purchased Alpine Shop eleven years ago, we were excited to keep it a locally owned business and wanted to maintain the charm and character of the original building. As we look to the future, we will continue to be locally owned and operated, but it is clear that retail businesses must evolve to meet customers' high expectations. This new building will allow us the opportunity to strengthen our already well-known customer service and to dramatically streamline our operations. We are also planning to create even more of an "experience" for all of you, our loyal customers, including providing local beverages, food and entertainment in the upcoming year.
Our entire team is super excited about the next chapter of Alpine Shop. Alpine Shop has been an important part of the local community and we intend to see it continue that way for many more years to come.
Play today… work tomorrow.
Andy & Becky